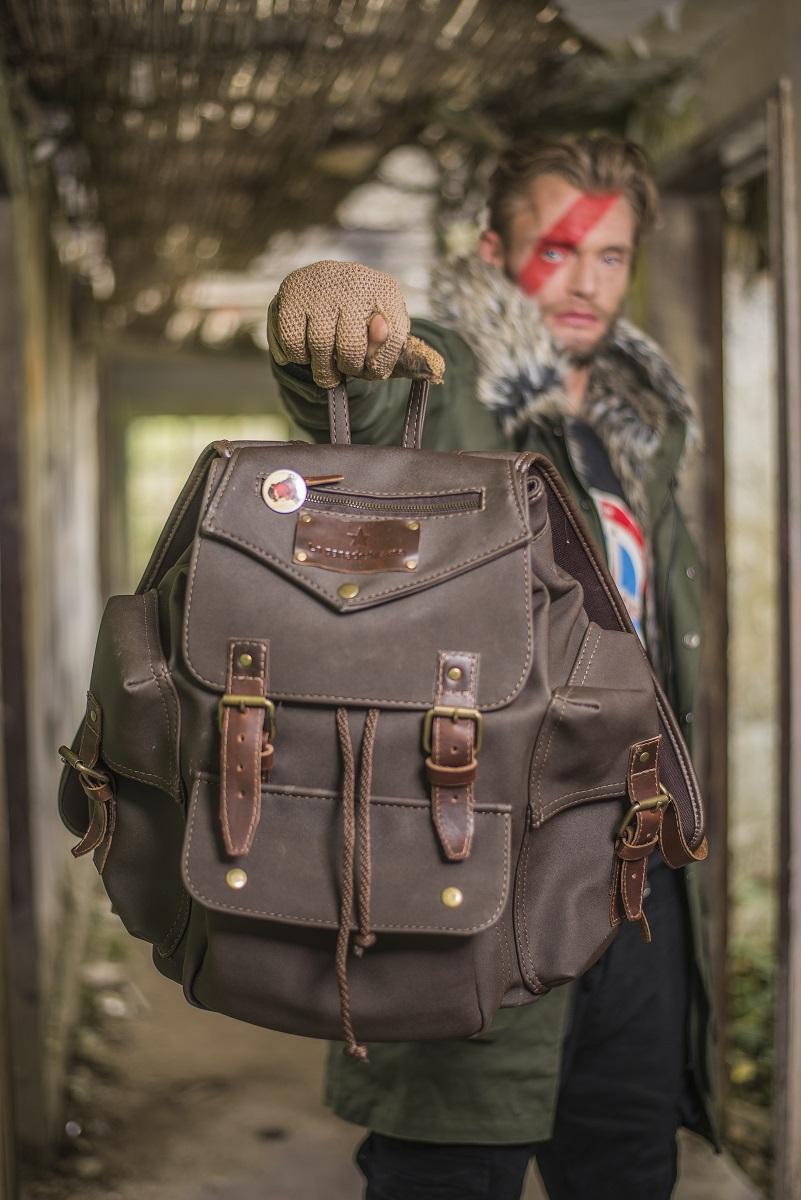 Bag Húngara – Brown
$79,75
Out of Stock
Description:
Suitcase inspired by the 2nd World War.
Large width, ideal for multiple objects of common use (laptop compartment up to 17″).
The inclusion of the Hungarian kingdom on the Axis side made its direct participation in the war inevitable, resulting in the need to arm its troops for battle. The design on which this backpack is based, accompanied the troops and resisted with the 300,000 men who fell in battle carrying it. This shows how much confidence the kingdom's troops had in this design.
The soldier who wears it will have security on his back and endurance for the day-to-day battle.
Characteristics:
4 External pockets (Main pocket is to be adjusted with drawstring, not zipper)
3 Internal Pockets (17″ Laptop Pocket)
100% waterproof
Measurements (cm): Height = 40; Width= 44; Depth= 16
Capacity: 20 Liters
Inspired by World War II
Payment methods: